Fixed Wireless Service
Is your internet connection fast enough to keep up with your business needs ? Is the speed and quality of your current Internet Connection hampering your Business growth ? Does your office have limited Internet Service options ? Do you need a backup internet service to keep your business performing at top speed ?
All of these are just a few of the challenges which can be easily solved by High Speed Fixed Wireless Internet Service from SI&T.
Fixed Wireless Service is a method of delivering high-speed data via a microwave (wireless) connection between two fixed points. Snappy Internet & Telecom own and operates a private network utilizing microwave technology to deliver high-speed Internet and Data in Miami Dade County.
Our services are installed using a Radio Antenna on the roof of the bldg or through a window. Snappy Internet & Telecom then extends an Ethernet Network cable from this Radio Antenna to the Customer Premises so that it can be connected to the network.
We use the latest technology utilizing fixed beam transmission from one radio to another. This is very different from Cellular or WiFi technologies where the end user is mobile and changing locations. Fixed Wireless is far more reliable than 'mobile' wireless, and is very comparable to other form of Data Delivery Technologies (such as Phone Company Wires, Cable Company of Fiber ).
SI&T can provide services speeds ranging from 1.5 meg to 1Gig symmetrical services. You can start off with a plan that suits your current business needs. If these needs change, in most cases one call to SI&T is all that is needed to upgrade to a faster service.
SI&T Fixed Wireless Service can be installed in as little as 1-3 days, as long as appropriate access (Roof, wiring closets etc) can be arranged. Typical lead time is 1 week.
Service Coverage Area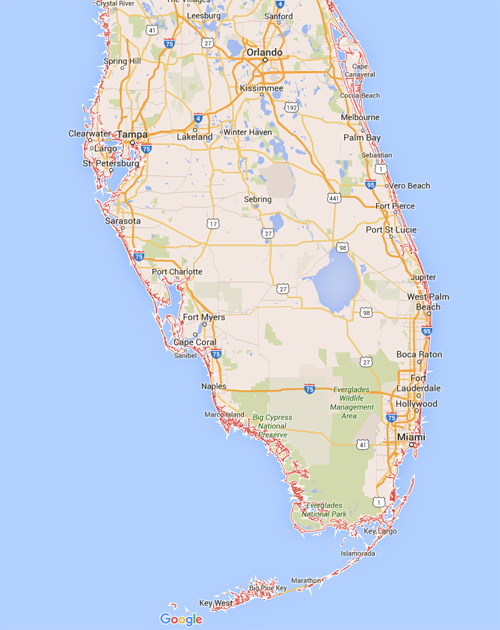 FAQ
How many computers can I connect to the service ? Can this be shared with other office machines ?
There is no limit
Rain or other weather events impact the service ?
Our Fixed Wireless Links are engineered to withstand such events.
What is the difference between Fixed Wireless and Satellite Internet
Fixed Wireless service plans have lower latency and higher upload speeds available as compared to Satellite Internet. Additionally Fixed Wireless Services are not affected by Cloud Cover, which can cause outages for Satellite Internet
What equipment is needed ?
SI&T provides all the required equipment for the service, all that is needed is a Router or Firewall. Managed Router or Firewall are also available from S&T as a service.
Are Fixed Wireless Data Transmission Secure ?
Yes, we use a combination of Encryption and proprietary encoding of over the air data.
Restrictions or Static IP's, Running Server ?
None, other that what is supported by the subscribed plan and our AUP